The Open Repositories community would like to thank the following companies for sponsoring the 2022 conference.  Sponsors are listed alphabetically within each sponsorship level. Check out their websites or visit with them while you are in Denver.
Gold Sponsors

4Science provides outstanding solutions for research information & data management and for cultural heritage. Our solutions include DSpace 7 with its extensions CRIS and GLAM, OJS and Dataverse. Our services range from turn-key SaaS repositories to fully customized (on-premises) installations. Our team of experts with almost 20 years of experience provide consultancy, configuration, customization, integration, migration, software development, and more. Our mission is to contribute actively and substantially to the global open scholarly infrastructure, enabling institutions to share their knowledge and expertise sustainably, enhancing their visibility and prestige via fully interoperable systems and standards. A Certified ORCID Service Provider, Certified DSpace Partner and Trusted Provider for the Cloud Security Alliance, 4Science is also ISO 9001 certified, bringing a high level of quality with our services. Our solutions support compliance with key international standards, from IIIF to ORCID, from OpenAIRE to CERIF, and enable implementation of transnational policies, including Open Science, Research Impact and Digital Preservation. We serve more than 100 customers all over the world from our offices in Europe and our new branch in Missouri, USA.

Atmire has over 10 years of experience with DSpace SaaS hosting and solutions. Each repository project has its own needs and requirements. With a range of products aimed at different needs we are able to provide a range of opportunities, from a quickly set-up ready-to-use repository (DSpace Express), a premium repository with a whole set of extra features (Open Repository), to a custom built repository which is tailored to your demands. The decision is up to you. If your requirements shift over time, we can always switch you to a different solution. Custom DSpace solutions are also available. Atmire has offices in New York (US) and Belgium (EU). Having this presence ensures a smooth coverage of different time zones, which makes it easy to set up a meeting or get support at a convenient time.
Silver Sponsors

LYRASIS is a non-profit leader in open technologies, hosting, data-migration, content licensing, and community supported software programs for libraries, archives, museums, and research organizations worldwide. LYRASIS brings together critical open source technologies all under one roof, giving members and users shared infrastructure, enhanced development of the software and a strong backbone for sustainability.
As the organizational home to many open source and community-led platforms, LYRASIS is extremely interested in listening to the needs of various communities and helping to create a more integrated ecosystem that can better serve them.

Bronze Sponsors

Cayuse empowers organizations to conduct globally connected research and modernize research administration. Our industry-leading cloud-based research platform powers a suite of applications that maximizes researcher success, improves collaboration and simplifies work across the entire research lifecycle including commercialization and tracking of research outcomes. The Cayuse global community includes academic institutions, pharmaceutical and biotech companies, hospitals and health systems, government agencies, independent research institutions, and non-profit organizations.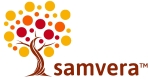 The Samvera Community is a global community of information and technology professionals who share challenges, build expertise, and create sustainable, best-in-class solutions, making the world's digital collections accessible now and into the future. Institutions around the world rely on Samvera community supported software to provide access to their digital content. Samvera is based on the premise that no single system can provide the full range of repository-based solutions for a given institution's needs, and that no single institution can resource the development of a full range of solutions on its own. Working together, the Samvera Community creates sustainable solutions using a common infrastructure within which there is the flexibility to tailor solutions to local demands and workflows. Samvera's suite of repository software tools includes Avalon Media System, Hyku, Hyrax, and Valkyrie.

Ubiquity was founded by researchers to accelerate the move to open practices in scholarship. We enable open communication throughout the entire research lifecycle. Our repositories make all research outputs citable with metrics to track impact. Our open access journal and book publishing platforms provide high quality dissemination. And we provide full support for university presses and library publishing.  We guarantee uptime, performance, and information security, and are ISO 27001 certified. We base our platforms on open infrastructure, and take pride in contributing code back to the open source community.